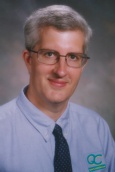 By Randall S. Hansen, Ph.D.
As a former college professor, I see the drive for most students to complete a college education. I'm not sure how many would be in college if not for the pressure and expectations from family members, and while that is good for some students, others obviously might be better off pursuing options other than college. The reality is that college is not for everyone — nor is it truly needed for everyone — and forcing teens to attend college only to have them flunk out is doing a disservice to them.
A generation or two ago high-school graduates rarely went on to college, yet somehow through the years, college has almost become a rite of passage for teens to pass into adulthood and a good career. But teens do not need to attend college to become adults and they certainly do not need to attend to land a good career.
Education is critical; college is not. There are numerous careers — in healthcare, technology, operations, transportation, and the building trades — that do not require a four-year degree. And as you advance in these careers, there is also nothing stopping you from pursing a college degree at a later age — when it better suits you; some people are just not ready for college until a little later in life.
Learn a Trade
Apprenticeships, at one time, were the only way for young people to get a foot in the door to their careers. If you have an interest in a particular trade, such as technology or construction, seek out jobs in the trade that will not only give you valuable experience but guide you toward advancement by helping you with the certifications or licenses you need to succeed. For example, one high-school graduate worked for a pool construction company for several years, learning every aspect of the business before earning her swimming pool contractors license and starting her own business. Another tool to learning a trade is to obtain your certification in that field. Learn more in this section of Quintessential Careers: Hot Fields in Which Certification May Boost Your Career. And find job leads here.