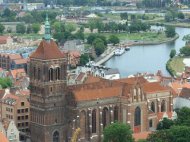 In a few weeks time I'll be on the road again. The fact that I live in Germany means that I have pretty easy access to other European countries nearby, and isn't that a wonderful thing. The fact that I live in Berlin means that you can also get out there and do stuff!
So in order to put that into action I'm going to be on the road to Poland.
However, a lot of people don't really know a lot about Poland, have stereotypical thoughts of people queuing for bread, or are scared because Poland was a country locked behind the Iron Curtain and is therefore, shock and awe – a card-wearing member of the Eastern Bloc and therefore, Eastern Europe!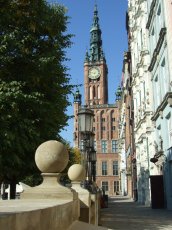 Well, if you want to visit Poland you had better brace yourself as I'm going to tell you 10 reasons why you shouldn't bother!
1. Poland is a large country: If you're looking for an island that is small and quaint, then don't bother.
Poland is one of the largest European countries surrounded by an interesting mix of Germany, the Czech Republic, Slovakia, Lithuania, Belarus, the Ukraine and Russia, It's in the middle of the continent and is rather more Central Europe than Eastern Europe.
2. Poland has too many aspects to it: If you're looking for just the beach or just the mountains then you've come to the wrong place: Poland is a wonderful blend of beaches, lakes, forests, mountains, and interesting cities with lots of history. Quite like Germany in fact!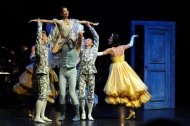 3. Poland is cheap: If you want the 5-star treatment at 5-star prices then go to Japan. I know that Berlin has modest prices but prices in Poland are even, dare I say it. Cheaper.
If you're looking for a bit of an adventure and the budget is not as much as you would have liked, then you could do worse than to go to Poland.
4. Polish food is going to knock you for six or perhaps even for seven: If you're looking for pizza and chips then stay at home. If you are willing to experiment, then exotic items like zurek (soup made from sour rye flour and pieces of varied meat) and pierogi (a type of dumpling) is there for the taking.
5. Poland is an old country: If you're looking for clean lines, modern buildings made of glass and skyscrapers every 2nd street, then you must have mistaken Poland for Hong Kong.
Poland is an ancient country with over 1, 000 years of history so of course, things are going to be old. The churches and synagogues are old. The castles are old. Even the cobbled streets are old. Rather annoying if you want to zip down the street with the latest sports car.
6. Poland is traditional: Forget the hordes of drunken stag night drinkers. There are kids and senior citizens everywhere and lots and lots of churches that people actually go to on a Sunday. So please don't vomit on the church steps. Tradition and family values are still pretty important in this country and if you can't deal with the bash on the head and a huge shove by an old woman, don't go there.
7. Be ready and prepared for anything: Poland might be a country that has existed for thousands of years but in modern terms, it's still pretty "new" and as a result, things can be slightly.