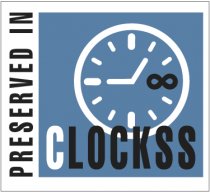 The world's leading journal for all involved in collaboration between higher education and business
ISSN 0950-4222 (print); 2043-6858 (online)
Industry and Higher Education, published six times per year, is dedicated to the relationships between business and industry and higher education institutions. With a strong emphasis on practical aspects, the journal covers organizational, economic, political, legal, and social issues relating to developments in education-industry collaboration.
Among the key topics are:
Knowledge transfer from research to commercial application
Educating for entrepreneurship
Clusters and the regional economy
Preparing students for the world of work
International and national initiatives for collaboration
Respective needs in the industry–education relationship
Lifelong learning
University–industry networks
University–industry training programmes
Business–education partnerships for social and economic progress
Skills needs and the role of higher education
Formation, structure and performance of academic spin-off companies
Personnel exchange
Industrial liaison in universities
Intellectual property in the HE sector
Distance education
Please send submissions by e-mail to John Edmondson, Industry and Higher Education, IP Publishing Ltd, 4th Floor, Hamilton House, Mabledon Place, Bloomsbury, London WC1H 9BB, UK.
jedmondson(a)ippublishing.com
Type and length of contributions
The major part of the journal is taken up by papers between 4, 000 and 8, 000 words long. These should be analytical and evaluative in approach and not simply descriptive. Other contributions include opinion or 'viewpoint' pieces (1, 500-3, 000 words); case studies of specific ventures or programmes (1, 500-3, 000 words); brief factual summaries of reports, agency programmes, educational institutions, etc (1, 000-2, 000 words); and letters to the editors.
Presentation
Submissions should be double-spaced. They can be sent either by e-mail to the editor or by post (in which case one hard copy and a disk or CD should be enclosed). Papers should preferably be sent in Word (please note that PDF versions are not acceptable for review purposes). The title page should contain full names of the authors, their professional status or affiliation and the address to which they wish correspondence to be sent. There should be an abstract of about 100 words at the beginning of the paper. The text should be organized under appropriate cross-headings and where possible these should not be more than 800 words apart.
Between 3 and 6 keywords should appear below the abstract, highlighting the main topics of the paper.
References should follow the Harvard system. That is, they should be shown within the text as the author's surname (or authors' surnames) followed by a comma and the year of publication, all in round brackets: for example, (Smith, 1998). For textual citations, where there are two authors please use the word 'and', not the ampersand (thus: '(Smith and Jones, 2012)'. Where there are more than two authors, please use the first-named author only, followed by 'et al' in italics (thus: Smith et al, 2012). At the end of the article a bibliographical list should be supplied, organized alphabetically by author (surnames followed by initials - all authors should be named). Bibliographic information should be given in the order indicated by the following examples:
Articles: Woollard, D. (2010), 'Towards a theory
of university
entrepreneurship', Industry and Higher Education, Vol 24, No 6, pp 413–427.
Books: Viale, R., and Etzkowitz, H., eds (2010), The Capitalization of Knowledge, Edward Elgar, Cheltenham.
Notes should be numbered consecutively in the text and typed in plain text at the end of the paper (not as footnotes on text pages).
Figures and tables should be presented separately on separate sheets at the end of the text. Each figure or table must be referred to in the text - the first reference will be used to locate the figure or table in the final printed version.
Prior Publication
Articles are received on the understanding that they are original contributions, and have not been published officially, either in print or electronic form, or submitted for publication elsewhere. In this respect, 'discussion' or 'working' papers, conference presentations and proceedings are not considered to be official publications, unless they have been formally deemed so by conference organizers, or presented as edited works through recognized publishing channels. If in doubt, authors are asked to draw the attention of the Editor to any prior dissemination of the paper in their letter of submission. Please note that articles should not be posted on personal Websites or social networking sites before or after submission.
Refereeing
Other than research notes, reports, and personal opinion pieces, articles will be refereed. Papers by authors who are not academics (eg submissions from industry) will also be subject to review before acceptance, but their distinct nature and aims will be fully taken into account.
Copyright
Wherever possible, authors are asked to assign copyright to IP Publishing Ltd. Relevant authors' rights are protected.