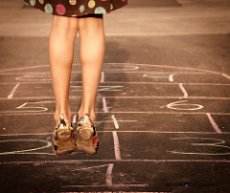 Compulsory education in the USA begins at the age of five, when a child enters kindergarten. However, most children attend pre-school from the age of three or four.
Naturally, the schooling system varies quite considerably from state to state in the USA. Generally, in most school districts, the system is divided into three levels:
Elementary school – kindergarten to grade 5
Middle school – grade 6 to grade 8
High school – grade 9 to grade 12
Throughout the USA it is compulsory for children to attend school until the age of 16 but in most cases children will continue their education until they graduate, usually at 17 or 18.
Public schools in the USA
Expat students will be eligible to attend a public school in their local area. The registration process is usually very straightforward. As public schools in the USA are generally funded by property taxes, expats will find that schools in wealthier suburbs are likely to have better facilities.
While public education is generally free, there are some fees associated with public schools, including the purchase of books, equipment and uniforms. These fees vary from state to state and between schools themselves.
While the standard of public education in the USA varies dramatically, there are a number of advantages for expat parents who opt to utilise this system. Firstly, costs are minimal and a lot less than the cost of a private or international school education. Secondly, as school placement is determined by geographical location, the public school system allows children to attend a school close to home, and this means they tend to have more interaction with local children in the neighbourhood.
For expats planning on relocating to the USA for the long-term, having their children attend a public school is likely to allow them to mix with a wider, more varied and representative sample of American children.
Charter schools
Charter schools are non-profit entities, which receive less public funding than regular public schools and instead receive additional donations from private sources. Charter schools, which are often founded by teachers, parents or non-profit organisations, are subject to fewer rules and regulations from the state and can therefore provide more specialised curriculums.
Charter schools in the USA are a popular option and waiting lists can often be lengthy. Many charter schools operate admission lotteries to ensure that the allocation of resources is fair.
Magnet schools
Magnet schools are free public elementary and secondary schools that focus on a particular area of the curriculum such as Science, Technology, Engineering and Maths (STEM), Performing Arts, International Studies or World Languages. These schools do, however, still cover all subject areas.
Most magnet schools in the USA do not have entrance criteria, but instead embody a belief that all students have interests and talents that families and educators believe are better cultivated at a magnet school with a more focused subject base. Some magnet schools use random computer-based lottery systems for admissions, while 'Talented and Gifted' magnets use student assessment data and recommendations for selection.
Private schools in the USA
Generally, the standard of education fostered in American private schools is considerably better than that of public schools. Private schools in the USA do not have to conform to government educational directives and therefore teachers have more flexibility and opportunity to customise the curricula and implement a variety of teaching styles.
Because of the higher fees charged by private schools, these institutions tend to afford greater extra-curricular opportunities to their students. They can also offer greater support to students with special needs.
Unlike public schools, securing a place at a private school in the USA is not determined by geographical location. Children from outside the local area may be granted a place at the school and private schools often have boarding facilities.
Expat parents hoping to send their child to one of the more popular US private schools should be aware that competition for places can be stiff and schools can be very selective about the students that they accept.
In certain states, there are also private schools that are religious institutions. If a child meets the entry requirements for a school with a religious affiliation, parents will find that fees at such schools are considerably cheaper. Some religious schools are willing to accept students from other faiths.
International schools in the USA
The majority of expats who only plan to stay in the USA for a few years opt to send their children to international schools, as these schools follow curricula from their home country, allowing for a smoother transition into life in the USA. International schools can be found in all of the USA's major cities, including New York, Boston, Washington DC and Los Angeles.
Students at international schools in the USA can be dually taught in English and a foreign language. Expats hoping to send their child to an international school should be aware that certain popular schools have long waiting lists, and so students will need to apply well in advance.
Homeschooling in the USA
Homeschooling is becoming increasingly popular in the USA. Parents who choose homeschooling for their children often do so because of the flexibility it offers. It is believed that home schooling provides a more natural atmosphere for children, where study and play can be adjusted to suit the individual needs of each student.