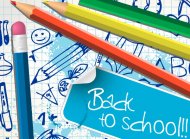 6 comments
Our guide on education in the Netherlands takes you through schooling in the Netherlands up until higher education and university level.
The Netherlands is committed to choice in education, and you'll find a range of schools to choose from when considering your child(ren)'s education in the Netherlands.
Compulsory education under Dutch law applies to children of all nationalities from 5 to 18 years who are residing in the Netherlands. Children are leerplichtig (under a learning obligation or leerplicht) at five years old for 12 years of full-time education, and one or two years part-time (until the attainment of a diploma). In the Pisa/OECD (2012) international rankings for 15-year-olds in 65 economies, the Netherlands was 'above average' for mathematics (10th), and ranked 15th for reading and science.
The school system is, however, quite unique.
Choosing a school
The Netherlands is among the world's top countries for equity in education opportunities, and there's a commitment to providing educational choice in the Netherlands. Schools following particular religious or pedagogic principles have had equal state funding as public schools since 1917 and the number of privately run schools more than doubles public ones, with one in five primary schools comprising less than 100 pupils. International education is available at both Dutch and private schools throughout the country, and up to 20 schools are expected to implement bilingual education by the end of 2015. In 2013, there were 965 primary schools in the Netherlands that offered English classes, and a further 100 that taught German, French and Spanish.
Local or international school?
Your finances, location, nationality, the age of your children, and how long you are likely to stay in the Netherlands are the main factors you should consider when selecting a school.
Many companies reimburse international school fees as part of a relocation package, and reimbursement could be exempt from income tax (though not for all schools).
While teenagers might appreciate the educational and social continuity provided by an international school, younger children might get a greater sense of belonging by attending a local school if you plan to stay for a while. By learning good Dutch they will connect to their new world more easily. You certainly won't be the only non-Dutch parent in the playground.
Applying for a school
Register your child as soon as possible at the school of your choice. Public schools technically are not allowed to refuse admission, unless full.
However, popular schools have waiting lists and the municipality can assign catchment areas based on postcodes – you should register as young as the school allows. All schools have brochures and websites where they announce 'open days' when you can visit the school.
Almost 90 percent of children attend early education at the age of three, and most children are enrolled by the age of four (when children are invited for orientation). Schools can arrange early childhood education programmes for children aged two to six whose first language is not Dutch.
wilberforce university
murray state university
st ambrose university
university of baltimore
denver university
franklin university
where is baylor university
university of idaho
brandeis university
delaware university
south dakota state university
university of northern iowa
university of ashford
where is harvard university
saint martin's university
university of bridgeport
university of minnesota
concord university
university at albany
plymouth state university
rice university
prager university
liberty university
mercer university
coastal carolina university
transylvania university
university of california, davis
robert morris university
risk management definition
heidelberg university
lander university
university health system
berlin university of technology
university of akron
taylor university
life university
university of florida
university of houston basketball
lincoln memorial university
university of miami football
southeastern oklahoma state university
st johns university
southeastern oklahoma state university
university of rhode island
arkansas tech university
our lady of the lake university
university of wisconsin milwaukee
university of chicago hospital
university high school
rowan university
samuel merritt university
santa clara university
shepherd university
widener university
youngstown state university
gannon university
franklin pierce university
washington and lee university
university of wyoming
illinois state university
carroll university
university of akron
university of illinois
michigan state university
upper iowa university
mcgill university
central florida university
valdosta state university
mansfield university
california state university los angeles
bemidji state university
dillard university
schreiner university
texas a&m university
where is auburn university
drury university
ashland university
felician university
georgetown university
toledo university
university radiology
valdosta state university
university hospital
what is agile project management