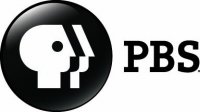 PBS
PBS is a private, nonprofit corporation, founded in 1969, whose members are America's public TV stations - noncommercial, educational licensees that operate 354 PBS member stations and serve all 50 states, Puerto Rico, U.S. Virgin Islands, Guam and American Samoa. Of the 162 licensees, 85 are community organizations, 52 are colleges/universities, 20 are state authorities and five are local educational or municipal authorities.
CPB
The Corporation for Public Broadcasting (CPB), a private, nonprofit corporation created by Congress in 1967, is the steward of the federal government's investment in public broadcasting. It helps support the operations of more than 1, 400 locally-owned and -operated public television and radio stations nationwide, and is the largest single source of funding for research, technology, and program development for public radio, television and related online services.
NPR
A thriving media organization at the forefront of digital innovation, NPR creates and distributes award-winning news, information, and music programming to a network of 975 independent stations. Through them, NPR programming reaches 26 million listeners every week.
PBS Kids
In 2013, PBS KIDS series received eight Daytime Emmy Awards, as well as a combined 13 Parents' Choice Awards across television, mobile app and small screen categories. PBS KIDS also received six Kidscreen Awards, including being named Best Channel Website, and PBSKIDS.org was also honored with a Webby Award and a Webby People's Voice Award for Best Youth Website.